WRMN-AM 1410
14 Douglas Avenue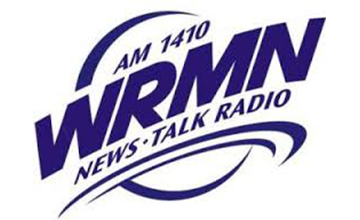 WRMN-AM 1410 Radio is your local source for news and talk plus the immensely popular Radio Shopping Show! The Radio Shopping Show is The Most Amazing Show on the Radio because it allows you to save HUGE amounts of money on products or services you purchase every day. It's easy and it's fun to save 40%, 50%, 60% or even more by simply listening to the program on WRMN-AM 1410 and calling 847-931-1410. You can also shop a huge selection of deals on their website here.
Listen to the Radio Shopping Show On-Air!
Monday through Friday:
10am – Noon
1pm to 3pm
4pm to 6pm (Each Tuesday & Thursday they feature the Radio Travel Show)
Saturday:
7am to Noon
Attention New Radio Shoppers
If you've never purchased from a radio shopping show before don't worry, it's easy! Click here for all the information you need to know about when to listen, where to call, how to obtain your purchase and more.
WRMN Recently Celebrated 70 Years! Read a story from the Daily Herald here.
Monday :9:00 AM - 5:00 PM
Tuesday :9:00 AM - 5:00 PM
Wednesday :9:00 AM - 5:00 PM
Thursday :9:00 AM - 5:00 PM
Friday :9:00 AM - 5:00 PM
Saturday :Office - Closed