Martini Room
161 E. Chicago Street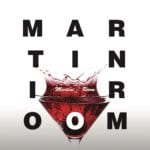 Martini Room is a friendly downtown Elgin bar, with a big-city lounge feel. It is well known for creative cocktails, a friendly atmosphere and vibrant events. The focus is on the lounge atmosphere, with fabulous weekly cocktail specials served in an artsy, eclectic space. Bring your date, bring your Mom. Celebrate your anniversary and birthday! Martini Room's lounge atmosphere, will allow you to sit down, talk and enjoy the time with friends, when sipping great quality cocktails. ​Enjoy the atmosphere and Taste the Experience!
DAILY SPECIALS
Monday is Martini Madness with 25% off select martinis.
Tuesday you can enjoy a variety of Margarita flavors for $6 every.
Wednesday you can try 5 mini martinis for just $15.
Thursday is a great deal with all martinis flavors regularly priced at $9 on sale for just $6.
EVENTS
Martini Room offers a variety of special events featuring live music, belly dancing, painting, art gallery shows and more! Some nights you'll experience live music from popular artists such as Groove Lounge with Inertia, Covington Groove and DJ Juicy. Other nights you'll be treated to belly dancing from Eastern Groove Studio. They also feature local art throughout the venue and host opening receptions complete with complimentary finger foods and drink specials. Annual Martini Room events everyone always look forward to include their annual Speakeasy Prohibition Party and Prom!
READ MARTINI REVIEWS ON YELP HERE.
CHECK OUT BELLY DANCING AT MARTINI ROOM!
Monday :4:30 PM - 1:00 AM
Tuesday :4:30 PM - 1:00 AM
Wednesday :4:30 PM - 1:00 AM
Thursday :4:30 PM - 1:00 AM
Friday :4:30 PM - 3:00 AM
Saturday :6:00 PM - 3:00 AM
Sunday :Select Hours - Open for Private Events