Judson University
1151 N. State Street
Judson University is an evangelical Christian university that represents the Church at work in higher education, equipping students to be fully developed, responsible persons who glorify God by the quality of their personal relationships, their work, and their citizenship within the community, the nation and the world.
Judson University is home to over 1,250 students from 30 states and 20 countries. We offer more than 50 undergraduate majors, minors and pre-professional programs and are currently the only evangelical Christian college or university to offer a fully-accredited graduate program in architecture. Judson's adult undergraduate offerings include: Management and Leadership, Human Services, Human Resources Management, Criminal Justice Management, Communications Management, Management and Leadership with Health Care Concentration. Graduate programs include the Master of Architecture, Master of Business Administration, Master of Organizational Leadership, Master of Leadership in Ministry, Master of Education in Literacy, and Doctor of Education in Literacy.
Judson is also home to the annual World Leaders Forum which has brought such world leaders as George W. Bush, Mikhail S. Gorbachev, Tony Blair, Condoleezza Rice and Felipe Calderon to Judson's campus since the event began in 2011. The World Leaders Forum offers our students and area professionals the opportunity to be in the presence of and be inspired by World Leaders and serves as a catalyst to raise the capital necessary to begin an Entrepreneurial Studies Program at Judson University.
Watch More Videos of Judson University on YouTube Here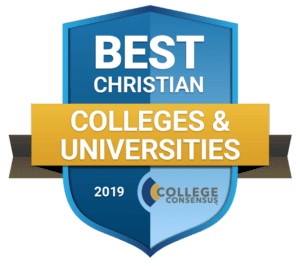 Judson University Named Among the Best Christian Colleges and Universities for 2019 by College Consensus
(ELGIN, IL – September 16, 2019) Judson University has been named among the Best Christian Colleges & Universities for 2019 by College Consensus. The comprehensive award from College Consensus is based on an objectively computed method, which allows universities to highlight what they do best.
Judson was ranked no. 46 nationally, particularly reflecting its high student ratings and availability of undergraduate student aid.
Judson was lauded for "making an impact on students that will have a transformative effect on their lives and the lives of others." This award serves as recognition of the school's mission to "Shape Lives That Shape the World."
Judson University was founded in 1963 as the undergraduate branch of the Northern Baptist Theological Seminary. It was named after Adoniram Judson, the first Protestant missionary sent from North America to preach in Burma (Myanmar).
Judson has also had the distinction to be featured on several College Consensus ranking lists, including:
Best Colleges & Universities in Illinois
Best Regional Universities – Midwest
College Consensus is an online resource for students and families researching higher education. The site publishes rankings and reviews of universities and colleges, information about scholarships and financial aid, and other resources.
View the ranking and see more information here.
Judson University is a fully accredited, private Christian institution representing the Church at work in higher education. Nestled along the beautiful Fox River in Elgin, Ill., just 40 miles northwest of Chicago, Judson is home to more than 1,200 students from 37 states and 20 countries. Judson offers degrees in more than 65 different majors and minors for traditional, graduate and adult students and ranks consistently among the Best Regional Universities in the Midwest by U.S. News & World Report. Judson has also been recognized as a "Christian College of Distinction." With an academically challenging environment and encouraging spiritual community, Judson shapes lives that shape the world.
Monday :8:00 AM - 5:00 PM
Tuesday :8:00 AM - 5:00 PM
Wednesday :8:00 AM - 5:00 PM
Thursday :8:00 AM - 5:00 PM
Friday :8:00 AM - 5:00 PM
Saturday :Offices - Closed