Centre of Elgin
100 Symphony Way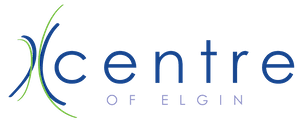 The Centre of Elgin boasts nearly 185,000 square feet of recreation space. Features include a state-of-the-art fitness center, group exercise classes, indoor swimming pool with slides and a chidren's play area, three full-sized basketball courts, two racquetball courts, a climbing wall, a pre-school wing, meeting rooms, the Heritage Ballroom banquet space, senior center with computer lab, indoor walking track, three dance and aerobic rooms, a celebration room for birthday parties plus endless opportunities to join recreational and fitness classes.
The Centre is centrally located in the heart of Downtown Elgin, serving over 1,000,000 guests annually.
To see the latest Parks & Recreation Guide Click Here.
Centre of Elgin Online Registration Link
Monday :5:00 AM - 9:00 PM
Tuesday :5:00 AM - 9:00 PM
Wednesday :5:00 AM - 9:00 PM
Thursday :5:00 AM - 9:00 PM
Friday :5:00 AM - 9:00 PM
Saturday :7:00 AM - 5:00 PM
Sunday :8:00 AM - 5:00 PM